KG+ and KYOTOGRAPHIE Map
KYOTOGRAPHIE MAP and EVENT listings available for download!
This MAP has all the information you need to see the festivals exhibitions, events and KG+ information.
(The map is also available at each venues for free).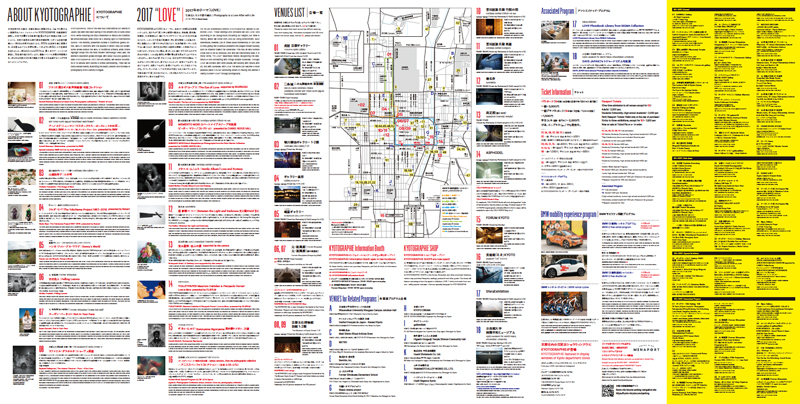 マップをダウンロードする [PDF/4.7MB] Exhibition Information, Event Information and Map
[Google Map]

Click this button to open the details.
Open in Google Map
Bus/Train Route Search System "Arukumachi KYOTO"
日本語 | ENGLISH
Kyoto World Heritage Loop Bus "K'LOOP" / Hop-on Hop-off
日本語 | ENGLISH
Rent Cycle & Parking


Bicycle Rental, free delivery and pick up anywhere in Kyoto City,
brought to you by SHARE BIKEーMINAPORT
For more info. please search "MINAPORT" online.
Most venues do not offer parking. If you are visiting by bicycle,
please use the nearest bicycle parking area. → Kyoto city bicycle parking navigation site