Join Genbei Yamaguchi & Richard Collasse as they discuss the difference in artistry & beauty in Japan and France, sharing their unique perspective on tradition and innovation. During this event they will introduce exquisite fabric from the Chanel collection and the Yamaguchi family collection.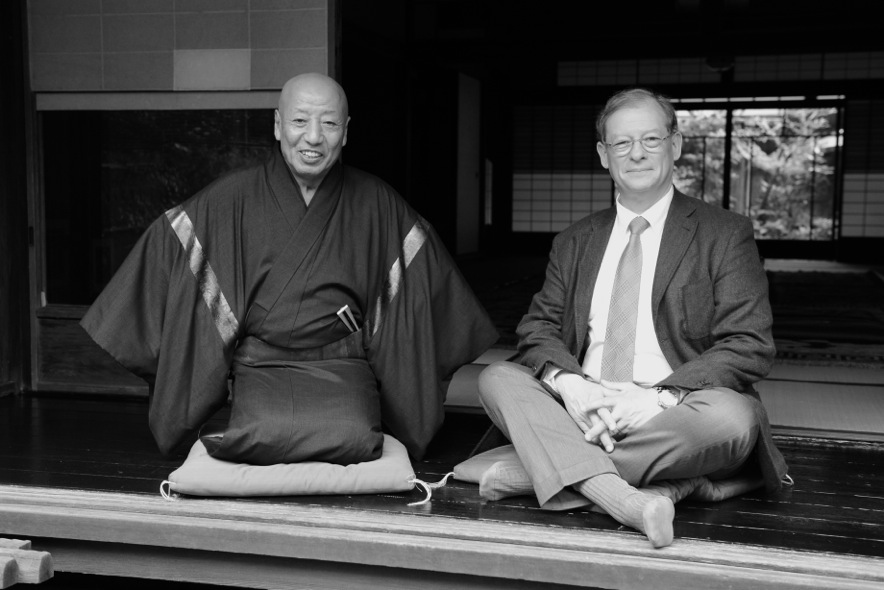 [Speaker]
Richard Collasse President & Representative Director, CHANEL K.K. Japan
Genbei Yamaguchi 10th Generation of Kondaya kimono and obi artisan, Kyoto
[Venue]
Kondaya Genbei
[Fee]
Free
[Program name for reservation]
Tradition and Innovation
Richard Collasse
President & Representative Director of CHANEL Japan and Novelist
Born in France and graduated from the Oriental Languages Department of the University of Paris. In 1975-1977, worked for French Embassy in Tokyo. In 1981-1985, a president of Givenchy Japan.In 1985, joined CHANEL Japan and since 1995, he has been at the present post. He was also the president of the French Chamber of Commerce & industry in Japan and the European Business Council in Japan, and awarded the Order of the Rising Sun, Gold and Silver Star in Japan and the National Order of the Legion of Honour (Officer) in France. In 2006, he made his debut as a novelist with "La Trace / Harukanaru Koseki". Other works of his include "Saya", "Les Voyageurs ne Meurent Jamais/Tabibito wa Shinanai" ("Travelers Never Die"), and "La Vague / Nami"
Genbei Yamaguchi
Kondaya Genbei is a long-established manufacturer and purveyor of obi with a history of 280 years. The current head of the company is the tenth-generation Yamaguchi Genbei. A formidable innovator who uses the skills passed down to him through the generations, he has introduced many new products into the world of kimono.
His insight about the creation is always go back and forth between ancient Japan and future Japan. He lives in a tradition but what he does is quite avant-garde.