Photography is not only about taking pictures. Through developing and editing, the photographs gain another life, through a photo book these images become a precious object you hold in your hand. Photographs, which are fragments of scenes, become one "story" via trimming, order and consideration. The workshop is hosted closely by a photographer Akihito Yoshida and a book designer Tamon Yahagi. With your own photographs, you will make one hand-made small photo book. Please make a reservation. First in first served basis.
[Speaker]
Akihito Yoshida – Photographer
Tamon Yahagi – Painter/Book Designer
[Venue]
Mishimasha Books
[Fee]
6000yen
[Program name for reservation]
Photo x Book Design Workshop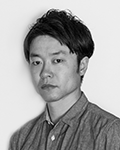 Akihito Yoshida (Photographer)
Born 1980 in Miyazaki Prefecture, Japan. After teaching Japanese for a year in Thailand, continued teaching career at an elementary school for 6 years in Kyoto Japan before switching to a career in photography in 2010. Working mostly on subjects in Japan and Asia overall for magazine editorials and feature stories, along with holding exhibitions, lecture and workshop for all levels from elementary schools and universities.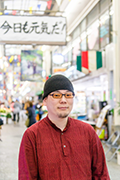 Tamon Yahagi (Painter/Book Designer)
Born in 1980, Yokohama, Japan. After first visit to Nepal in 1990, he started to travel in India and Nepal every year.
Leaving school at first grade of junior high school and he started to draw miniature painting with pen. Now living in South India and Japan, and holds exhibition in Ginza, Yokohama every year.
In 2002, published a book titled "INDO-MARUGOTO-TAMONTEN" from Shumpusha publishing, provided original pictures and fonts to SEIKO company for appetime SPICE series.
Aside from main works as a painter, taking a wide variety of activities such as a book design, editorial design, web design and holding events.