Masterclass
THE ART OF SEEING – editing your photographic series.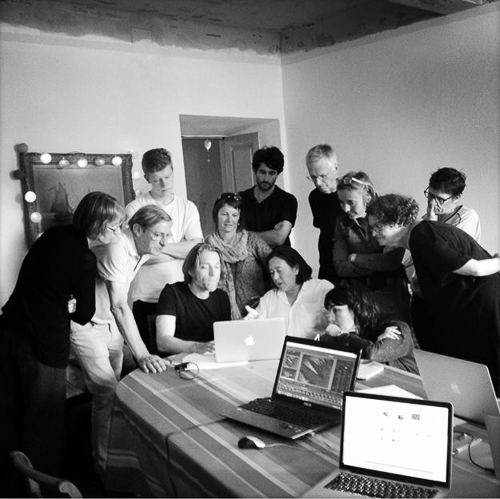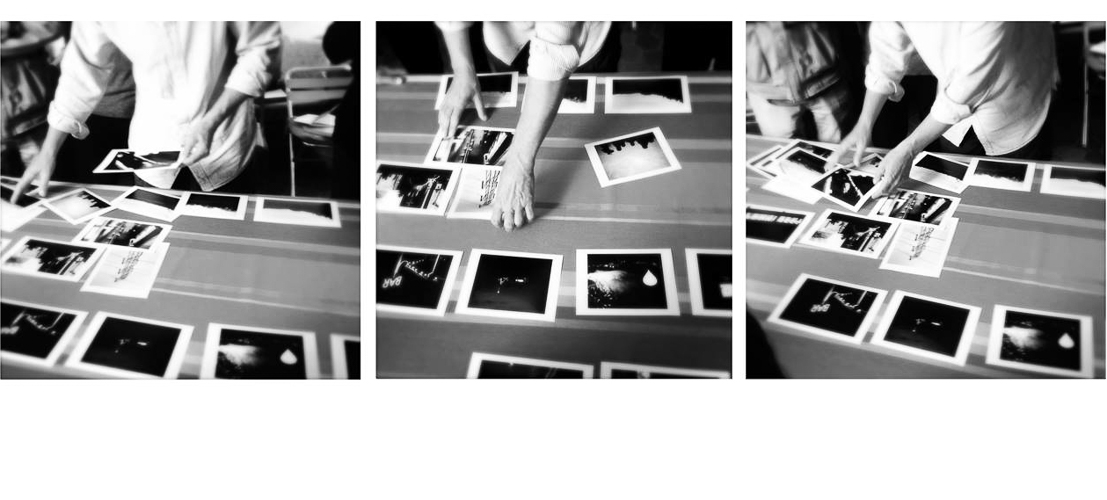 A unique photographic masterclass, lead by two internationally renown masters of photography: Nestan Nijaradze, director of the Tbilisi Photo Festival and Klavdij Sluban, French photographer, famous for his long term projects with teenagers in jails. This masterclass will focus on the art of EDITING. Editing is the most difficult part of any photographic project and the most important – the final edit affects the strength of the overall message; making or breaking effective communication of your narrative. Also, knowing how to edit your work based on what the final means of presentation will be is vital, whether that is an exhibition, publication or projection.
Who can participate?
Open to anyone who has a passion for the still image: professional photographers, artists, students of photography and art, amateurs of photography and art, etc…
[To bring]
-all material – photos, portfolios, etc – relevant to your work, images in PRINT FORM, SMALL SIZE, between 20 and 40. One or several series. Do not hesitate to bring some good quality prints if you already have some.
-a notebook or recording device to facilitate note-taking during the Masterclass since many references on photographers, books, main exhibitions places…will be given any time.
•very much appreciated: your personal computer ** « SHOW ME YOUR PHOTOS AND I WILL TELL YOU WHO YOU ARE ». A constructive criticism will give each participant the way to channel one's personal point of view according to the various situations. Nestan's and Klavdij's experience in sharing generously their knowledge gives each participant the possibility to find one's personal writing (or style).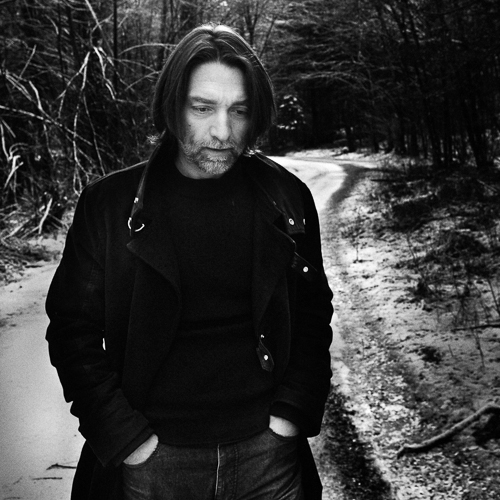 ©U.Abram
Klavdij Sluban
Winner of the Prix de Photographie de l'Académie des Beaux-Arts de l'Institut de France 2015, of the European Publishers Award for Photography 2009, of the Leica Prize (2004) and of the Niépce Prize (2000), main French prize in photography, Klavdij Sluban is a French photographer of Slovenian origin, born in Paris in 1963.
He develops a rigorous and coherent body of work, nourished by literature, never inspired by immediate and sensational current affairs, making him one of the most interesting photographers of his generation. The Balkans, the Black Sea, the Baltic Sea, the Caribbean, Central America, Russia, China and the Antarctic (first artistic mission in the Kerguelen islands) can be read as many successive steps of an in-depth study of a patient proximity to the encountered real. His images have been shown in such leading institutions as the Metropolitan Museum of Photography of Tokyo, the Maison Européenne de la Photographie in Paris, the Rencontres d'Arles, the Museum of Photography in Helsinki, the Fine Arts Museum in Canton, the Musée Beaubourg, the Museum of Texas Tech University…
His many books include East to East (published simultaneously by Actes Sud, Dewi Lewis, Petliti, Braus, Apeiron & Lunwerg with a text by Erri de Luca), Entre Parenthèses, (Photo Poche, Actes Sud), Transverses, (Maison Européenne de la Photographie) and Balkans -Transit, with a text by François Maspero (Seuil).
Since 1995, Sluban has been photographing teenagers in jails. In each prison he organizes workshops with the young offenders to share his passion. First originated in France, in the prison of Fleury-Mérogis with support from Henri Cartier-Bresson during 7 years, as well as Marc Riboud and William Klein punctually. This commitment was pursued in the disciplinary camps of Eastern Europe –Serbia, Slovenia, Ukraine, Georgia, Moldavia, Latvia – and in the disciplinary centers of Moscow and St Petersburg as well as in Ireland. From 2007 to 2012, Sluban has been working in Central America with imprisoned youngsters belonging to maras (gangs) in Guatemala and Salvador. In 2015, he started photographing imprisoned teenagers in Brazil.
In 2013, the musée Niépce showed a retrospective of K.Sluban's work, After Darkness, 1995-2012.
In 2015/16, he was awarded the Villa Kujoyama Residence in Kyoto, Japan.
www.sluban.com
www.facebook.com/klavdij.sluban
Nestan Nijaradze
Co-founder and director of the TBILISI PHOTO FESTIVAL, curator of numerous international exhibitions and promotes photographers with a personal photographic style from the Caucasus area.
The TPF was created in 2010 in partnership with the Rencontres d'Arles. It collaborates with several international festivals as well as with agencies such as MAGNUM or NOOR.
Nestan Nijaradze is a portfolio-reviews expert in the most prestigious festivals, writes regularly essays and articles on photography in various specialized magazines and has been producing thematic broadcasts on visual arts on the cultural channel of the Georgian National Television: ART EXPRESS, 24 HEURES, WEEK-END, CAMERA OBSCURA, EUROPE MAGAZINE…
IN 2008-2009, N. Nijaradze coordinated the big project of Magnum on Georgia, Georgian Spring, organising both the exhibition and the publication of the book, with ANTOINE D'AGATA, PAOLO PELLEGRIN, MARTINE FRANCK, ALEX MAJOLI, MARTIN PARR…
After graduating from the Tbilisi University, in Visual Arts, N.Nijaradze got a Masters in Paris, at the University of Paris VII, on photography and cinema, with a memoir on The Poetic Aspect of Otar Iosseliani's Cinema.
Actively committed in the world of visual arts, N.Nijaradze has been director of the TBILISI HOUSE OF PHOTOGRAPHY between 2007 and 2015, art director of PHOTO magazine and has initiated the first permanent collection of Georgian photography, which has been expanding since 2007.
[Details]
Date :
May 20th 15:00-18:00
May 21st 9:00-18:00
May 22nd 9:00-18:00
Fee : 20,000JPY (tax inclusive)
Venue : Institut français du Japon, Kyoto, JAPAN
Inquiry : public.program@kyotographie.jp
Language : English with Japanese translation
[Application]
Please apply from the form below with your CV and an example of your work.
Once selected participants will be sent a full email outlining all the details of the event.