10
Qian Haifeng
The Green Train
ROHM Theatre Kyoto
An electrician documents the lives of the passengers of the
"Green Train," the cheapest ride in China
As the name says, China's "Green Trains" are trains, and they are green. Once upon a time, every train in China was painted a deep green. Over time, however, the country introduced express trains and other kinds of "value-added" trains, and these new, improved trains were painted other colors. The trains that are still green have the cheapest fares, and are ridden by the poorest people. October 1st, the National Day of the People's Republic of China, is a day for the "Great Movement of the People," as millions of migrant workers return to their hometowns. The scenes of daily existence that take place on these trains are worlds away from those of the privileged and middleclass Chinese who go on overseas shopping sprees.
The Green Train is the product of the eight years photographer Qian Haifeng spent traveling all over China on the Green Train, sharing the lives of people living from one day to the next. It is a highly polished work of photographic sensibility.
Qian Haifeng was born in Wuxi, Jiangsu province in 1968. He began taking photographs in 1995, and continues to work as a hotel electrician while pursuing his creative work on the side. The Green Train was honored with the Lianzhou Foto Festival's Punctum Prize in 2015. In recent years Qian has won many other awards in newspaper-sponsored contests, testament to a promising photographic career.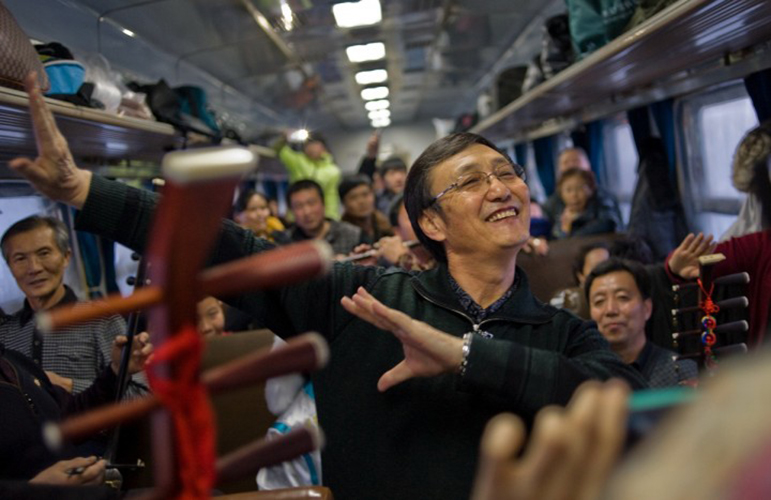 Qian Haifeng, 2015 January 27th, from Aershan(Arxan) to Baicheng, Train No. 4346, 2015 © Qian Heifeng
ROHM Theatre Kyoto
13 Okazaki Saisyoji-machi, Sakyo, Kyoto, 606-8342
Subway "Higashiyama" station 10 min on foot from exit 1
Keihan "Jingu-Marutamachi" station 13 min on foot from exit 2
OPEN:10:00-18:00
Open everyday
Entrance Free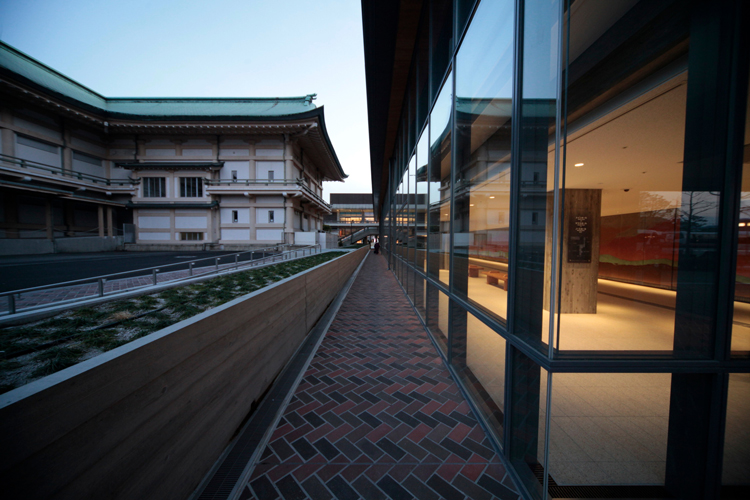 © 2016 Naoyuki Ogino